About Us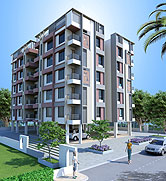 We heartily welcome you to Bapashree Infrastructure Pvt. Ltd.
Our young dynamic company was founded in 2007, but the core members of our company have been involved in a multitude of projects, individually, since 1998, gaining experience in the real estate field.
We have built a rock solid team out of competence, reliability and consistency resembling the values of Steel.
To construct dreams, out of ideas, bricks, cement and convert them into Real Homes is our Passion.
We cherish our passion and wish to make you a part of your Dream home… .
The road to success is always under construction.
- Lily Tomlin